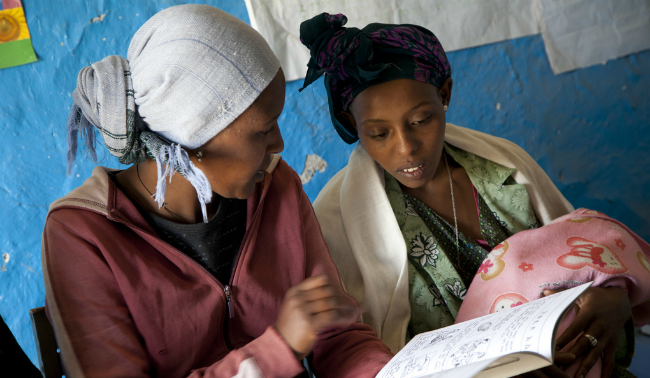 WHAT'S THE COMMITMENT?
In 2013, the CEO of Naked Condoms, Jud Ireland, with the help of the Global Poverty Project, committed to provide two million condoms to Uganda, and 20% of all company profits to organizations furthering access to international family planning and global health initiatives.
WHAT'S THE IMPACT?
Jud Ireland said, "The nature of our business is already a good cause, and beyond this, It Takes Two is the focus of my vision for social responsibility at Naked Condoms. In addition to giving hundreds of thousands of condoms each year to family planning initiatives in low income nations such as Venezuela, my goal is for 50% of profits from Naked Condoms to go towards campaigning efforts furthering women's empowerment and increasing access to family planning services and information for girls and women everywhere. This is where my heart and soul is and the story I really want to tell at Naked Condoms".
WHAT HAPPENS NEXT?
Naked Condoms will continue supporting It Takes Two with a commitment of 20% of all profits for at least the next two years.
Naked Condoms committed to donate 2 million condoms to Uganda and give 20% of all future profits to family planning initiatives at the Global Citizen Festival in New York.
To coincide with the United Nations General Assembly, the Global Citizen Festival met for the second time in Central Park, New York City. This mass advocacy event brought together Global Citizens to commit to taking us another step closer to ending extreme poverty.
Erin Heatherton Speaks Out with Jud Ireland
Supermodel Erin Heatherton, Global Citizen Ambassador, and the CEO of Naked Condoms, Jud Ireland, call on condom makers to join Naked's pledge to work towaJrd giving 222 million women access to family planning, education, and contraceptives.
WHAT CAN YOU DO?
To get involved with the Naked pledge and start making an impact, simply fill out the contact form on the bottom of this page or use the contact details to reach out.
Naked Condoms is a luxury brand that produces the highest-quality condom product in the world. The company provides the highest standards possible for production, higher than regulating bodies and the industry as a whole, along with unequaled attention to craftsmanship. As part of their responsible manufacturing philosophy, Naked buys carbon credits to reduce their carbon footprint in order to promote environmental sustainability. Naked seeks to buy organic fair trade latex produced without child labor from sustainability-managed farms. The Naked Foundation donates millions of condoms each year and supports education, young children, organic farming, and HIV/AIDS education awareness.
ARTICLE SOURCE:
~ This article was originally posted on GlobalCitizen.org.
Global Citizen. (JULY 9, 2014)
from https://www.globalcitizen.org/en/content/progress-on-naked-condoms-commitment-to-further-fa/