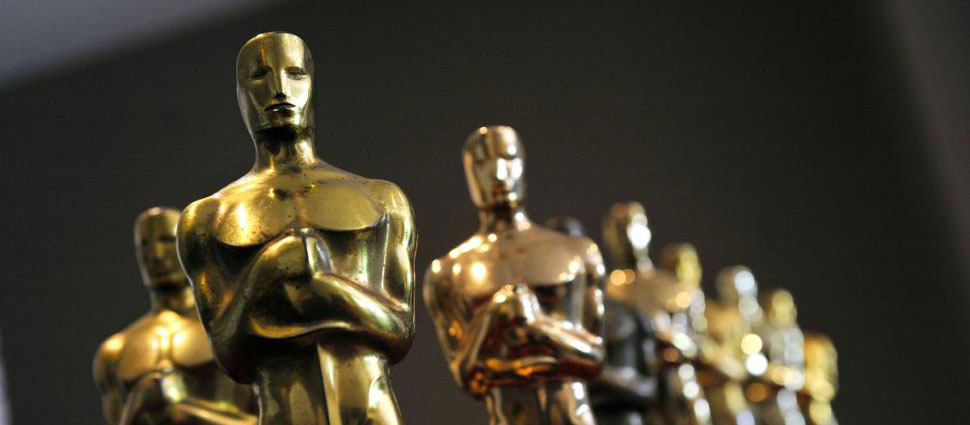 $165k of Luxury swag.
The 2015 Academy Awards are Sunday Feb 22nd, 2015 and the nominees are eagerly waiting in anticipation. Incredible actors such as Bradley Cooper or Emma Stone may not go home with the Oscar, but this year everyone leaves a winner.
Not every nominee will have the opportunity to take home one of the entertainment industry's most prestigious awards, but those who come up short will still be sent home with a record-breaking swag bag filled with a whopping $167,000 in luxury goodies.
"Everyone Wins at the Oscars"
Some of the pricier articles in the bag are a complimentary three night stay at a five-star hotel in Tuscany, Italy, and a train ride through the Canadian Rockies valued at $14,000.
Still, the sexiest and most luxurious item comes wrapped in foil.
For the third year in a row, unsuccessful Oscar nominees will have the good fortune of taking home four boxes of the world's only luxury condom. This gift has a nominal value of $60, but in the moment, it will feel like a million.
These elegant products are designed with a patented Pleasure Fit shape that enhances sensitivity and are dipped from the softest and thinnest latex around. For added comfort in the moment, the condoms are then covered with a thin layer of the highest quality silicone lubricant on the market, which was specially formulated for use with Naked Condoms.
The condoms come in four different sizes, to ensure that they will be an ideal product for any user.
$5.49 bottle of Dove Dry Spray antiperspirant and another bottle of Dove Men+Care antiperspirant.
$24.99 for a 5-pack of assorted fabric cloth pieces from The Tie Thing which help hold ties in place.
$36 non-sticky, Vegan-friendly lip gloss from Flickable.
$68 six-pack of herbal-tea-based lollipops from Dosha Pops that will come in a 24K edible gold leaf assortment.
$69 pillow for frequent travelers from NapAnywhere.
$75 in Washington state apples from Ambrosia Apples.
$250 vibrator from Afterglow Science.
$280 worth of organic maple syrup, salad dressings, jellies, mustard, and an apron from Rouge Maple.
$300 trio of specially designed bracelets from Jan Lewis Designs. Men will receive silk ties.
$900 for Ten sessions with celebrity trainer Alexis Seletzky.
$1,200 worth of Healing Saint products from Wellness 360 including skin serum that reduces fine lines, a hair-growth stimulant, protein mix, vitamins, and minerals.
$1,548 VIP tour to a private sea-salt preserve in the South of France from La Baleine Natural Mediterranean Sea Salts.
$4,068 non-invasive liposuction wearable device from Ventura Lipo-Light.
$5,000 "O-Shot" couples procedure to kickstart sex drives.
$5,060 home spa system from Steamist.
$12,500 glamour camping trip from TerraVelo Tours that includes surfing, horseback riding, hot-air-balloon rides, and more.
$14,239 lifestyle makeover from Reset Yourself.
$14,584 luxury rail trip through the Canadian Rockies from Rocky Mountaineer.
$20,000 gift certificate from Enigma Life to have the founder fly out and tell each Oscar nominee (and host) his or her 2015 horoscope.
$3.99 bag of gluten-free, vegan popcorn from Live Love Pop.
$8.97 worth of designer mints from XO Mints.
$8.99 in nuts from Linwoods Health Foods.
$8.99 in Dunkin Donuts coffee.
$12 StickerWallet that sticks to phones or smart devices.
$15.99 copy of New York Times best-seller "An Invisible Thread."
$17 in wooden wick candles from Coal & Canary.
$19.99 in acne treatment Coral Actives.
$19.99 copy of children's book "Archibald's Next Big Thing."
$23 reusable bottle from Memobottle.
$24.99 in protein shakes from Purely Inspired.
$24.99 copy of "The Kindness Diaries: One Man's Quest to Ignite Goodwill and Transform Lives Around the World."
$25 edition of "Show Me the Movie: The Movie Version of Charades."
$35.99 organic T-shirt from California Good Clothing.
$36 hand-crocheted bracelet from Sashka Co.
$39.99 screen protector from Phantom Glass.
$40 flip-flops from Ibiza Soul.
$45 in gluten-free cookies from Esther Easter's Treats.
$45.94 in products from Hydroxycut.
$49.95 book from The Getty of British painter Joseph Mallord William Turner's paintings.
$49.99 in clothing from Jennifer Nicole Lee's fashion line JNL Clothing.
$50 in gourmet chocolate-covered pretzels and treats from Posh Pretzels.
$54.50 heel protectors from Starlettos.
$56 for two six-packs of Naked Luxery Condoms.
$59 in dinnerware from Slimware.
$60 to TAGS fashion boutique.
$68 six-pack of herbal tea based lollipops from Dosha Pops that will come in a 24K edible gold leaf assortment.
$75 bottle of Mezcal El Silencio.
$100 rechargeable sonic toothbrush from Pop Dental.
$109.85 stationary by Australian artist Natan Ferlazzo to raise funds for wildlife conservation.
$109.95 activity tracker from Polar Loop.
$115 DermaWand to reduce fine lines and wrinkles.
$125 to $225 in Naked Undies.
$126.95 for their own star from the International Star Registry along with hard cover copy of "Your Place in the Cosmos, Vol. 10."
$149 facial repair cream from Rejuvel.
$149.99 LG Tone Infinim wireless headset.
$149 wearable camera and app from Narrative Clip.
$150 "Old Hollywood" themed gift basket from Nostalgia Baskets.
$150 custom Sterling Silver bracelet from Lat & Lo inscribed with the latitude and longitude coordinates of the Dolby Theater in California.
$175 to $300 in bow ties from ZuZu Kim.
$197 in luxury hair care products from Maaz Products.
$200 gift set of Oz Naturals skin care products.
$203 Italian made scarf and backpack from Adri & Sara.
$250 worth of MyntSmile porcelain veneer toothpaste.
$249 portable Haze Vaporizer.
$270 watch from Slow Watches.
$280 private tour of Tampa, Florida's Big Cat Rescue facility along with merchandise.
$300 signed piece of art from Hollywood artist and photographer Ron Kennedy Roecker.
$350 worth of locally made California products Hazel Lane.
$520 wellness book from Live Natural Live Well and aromatherapy massage, and consult by acupuncturist Heather Lounsbury.
$569 in wine from BackRoad Vines.
$672 for a year's worth of flavored, caffeinated club soda from Caffeinated Club.
$750 in shoes from Max Martin.
$800 gift certificate to Candy Vixen's custom candy and dessert buffet.
$1,000 limited-edition cassette collector's item from Crush DLX with a link to their music.
$1,072 gift voucher for a seven-day retreat from The Golden Door.
$1,200 designer bike with an automatic transmission from Martone Cycling.
$5,000 in prints from Los Angeles artist Gunner Fox.
$5,000 family-portrait session and a 40″ X 50″ framed portrait from Lifestyle Photography.
$6,270 for a 10,000 meal donation of Halo Natural Pet Food from Freekibble.com to the shelter or rescue of the celebrity's choice along with samples of Halo food for their pet.
$28,000 piece of custom-designed furniture from EF+Facto.