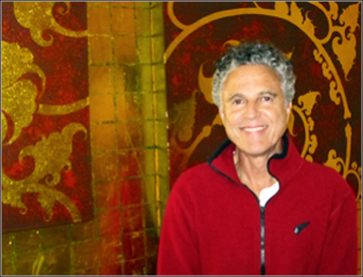 By Susan Viebrock
What in the world do thousands of condoms and one major makeover have to do with the ongoing fight against a deadly pandemic? And yes, there is yet another Holy Grail du jour, this one, an ovoid blue pill with a focused-group name, but is it The Answer?
Guess.
Stay tuned please. We promise to connect the dots.
The annual Telluride AIDS Benefit and its fashion show – this year, Saturday, February 27, 2016, with a local's preview on Thursday, February 25 –  was born out of concern for a beloved local named Robert Presley, whose escalating AIDS-related medical expenses inspired his friends to launch the nonprofit back in 1993.
From its Free Boxy roots, the fashion show grew into a runway theatre. Presley, an over-the-top personality, fiber artist and costume designer enthusiastically applauded (until his death in 1997).
This year, #23 – directed by Telluride Theatre's executive director Colin Sullivan and Palm Arts' Jessica Galbo – will once again feature fabulous (local) models, loud music, flashing lights and booty-shaking choreography. But that glitz and glamor is in the service of TAB' seven beneficiaries, which all rely on TAB for a major leg-up (read dollars) in their efforts to help individuals and families living with HIV/AIDS from Colorado's Front Range to Africa.
To be very clear, without TAB, hundreds, (thousands over the years), might not get the help they need to survive, including children, which means the efforts of the organization are just as important, just as relevant today as they were at its modest  street dancing start, perhaps more so.
And – drumroll please – here's where we begin to connect the dots.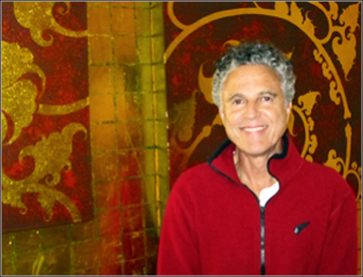 Jud Ireland came to Telluride after living in Los Angeles for 20 years. He felt Telluride was the perfect escape from the chaos and materialism of his former address.
"I fell in love with the beautiful mountains surrounding the town and all the warm, interesting, caring people the region seems to attract."
Although he now lives in Miami Beach, Jud still consider Telluride his true home, the home of his heart, so he continues to give back to the community whenever he can. Jud remains affiliated with several nonprofits in the area, including the Ah Haa School and the Telluride AIDS Benefit.
"TAB represents all my favorite things about my favorite town: the nonprofit has a focused and important mission; boundless intelligence; and great style with heart. I have always had my hand in several projects at any given time, still do, but for the past 20 years my passion has been to create and distribute the world's finest condoms. And I am grateful that through TAB, the fruits of my labor will positively impact so many lives: a win for TAB and its beneficiaries is also a win for me."
Jud's company donated 46,000 condoms to the Telluride AIDS Benefit: 33,000 will be dispersed to various nonprofits TAB helps to support; the rest go to local artist Kathleen Morgan, who will be using them to create a piece of wearable art and to TAB directors to use however they deem appropriate. Given a retail price of $1/condom, Jud's donation amounts to a value of $46,000. But if his donation saves even a single life, the gift is priceless.